Drain Cleaning Company in Clarkston, WA
Whether you need a presale sewer line inspection or you're dealing with a stubborn drain clog, A1 Rooter is the name to call! We're a premier drain cleaning company in Clarkston, WA, accurately pinpointing issues with state-of-the-art technology that keeps your sewer line clog-free. Our drain cleaners are here to make sure your lines are in good condition, and to provide remediation services if there's anything wrong.
Expert Drain Inspection, Cleaning & Repair
A1 Rooter is a leading drain video inspection company, serving the greater Clarkston, Asotin, Lewiston, and Hatwai, WA region. We use modern video equipment to diagnose issues with your sewer lines and provide an instant assessment of their condition. Our drain cleaners can detect everything from a minor leak to major damage with our equipment, easily navigating the often-complicated structures of sewer lines. This service is especially valuable for clients who need inspections when buying a home, giving you peace of mind that sewer lines in your new home are in good shape.
When problems are found during inspection, we provide comprehensive repairs to keep them from turning into a bigger issue. It's imperative to get sewer lines repaired as soon as possible to avoid more expensive damage. As a drain video inspection company, we repair and replace lines efficiently and effectively, replacing broken or corroded pipes and renewing, relining and restoring plumbing to ensure proper flow from your property.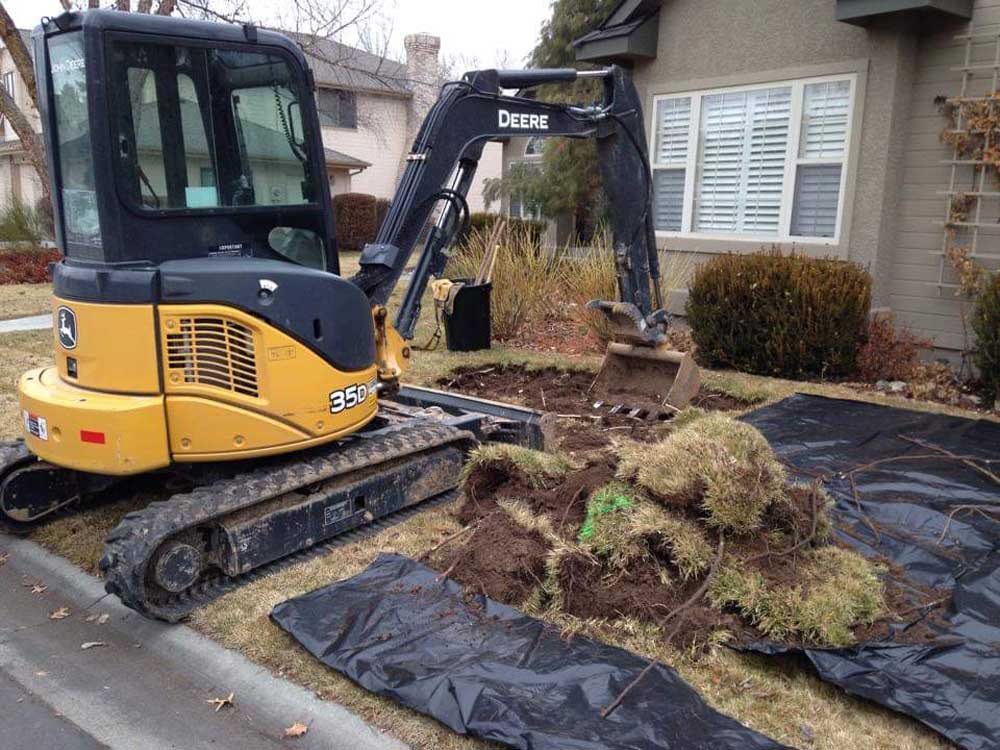 Have a drain that takes forever to clear? Hearing gurgling, bubbling or sucking when the water drains from your sink, tub or floor drain? These are problems that require immediate attention—the longer you wait, the more problematic they'll become. No want wants to be stuck with a drain that stops working altogether!
We're also the experts in plumber drain cleaning services. It's a tough job that always needs to be left to the professionals, and we handle even the toughest clogs with ease. Whether you have a clogged kitchen drain or outdoor drain, our drain video inspection company makes quick work to bust through the clog to restore proper water flow.
We're capable of handling any kind of clogged drain, restoring flow and drain integrity.
We perform minor irrigation repair on irrigation systems of all types.
We're available to perform minor excavation services, such as trenching for line repair.
We provide emergency services as needed, to prevent problems from getting worse.
Our drain cleaning company is licensed to provide drain line service in both Washington and Idaho.
Experience You Can Trust
A1 Rooter knows that when it comes to problems with your sewer line, you can't afford to trust just anyone for repairs. We have the experience, knowledge and equipment to diagnose and handle even the toughest sewer line issues. Contact our drain cleaners today to schedule your inspection!
Proudly providing drain cleaning, video inspections, and much more to the following areas!
ANATONE, WA | ASOTIN, WA | CLARKSTON, WA | CLEARWATER COUNTY, ID | COLFAX, CA | COLUMBIA COUNTY, WA | DAYTON, WA | GARFIELD, WA | IDAHO COUNTY, ID | JACKSON, WA | LEWIS COUNTY, ID | NEZ PERCE COUNTY, ID | PALOUSE, WA
PEYTON, WA | PULLMAN, WA | WHITMAN, WA | MOSCOW, ID